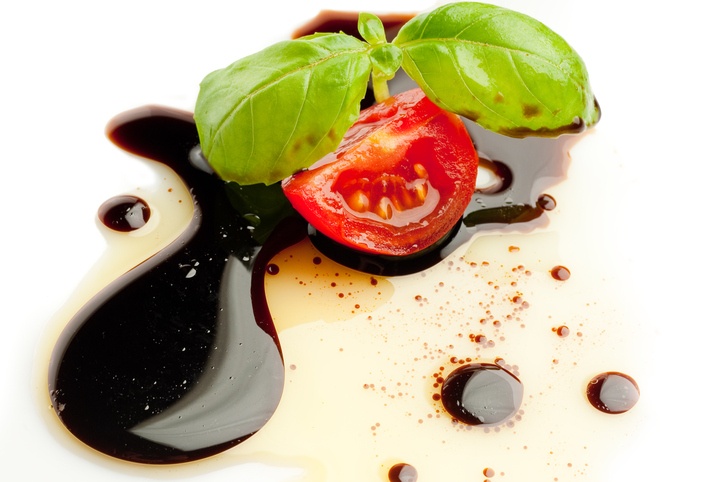 The global popularity that Italian cuisine enjoys stems from the Italian people's own passion for good food and producing food with an authentic taste. Top chefs around the world understand that the best meal starts with the best raw material, and that replicating an authentic Italian taste requires the right ingredients. Balsamic vinegar is one of those must-have ingredients for true Italian cuisine. End users rely on reputable gourmet food shops to supply them with the right products that will allow them to create sumptuous Italian dishes, and these shops rely on reputable gourmet distribution companies. Inarguably, carrying Italian vinegar will add value to your offering as a distributor.
The added benefits of carrying a range of Italian balsamic vinegar are tremendous. It all begins with forming an alliance with a right-fit, dedicated partner and producer of Balsamic Vinegar of Modena. Top rated gourmet distribution companies who carry balsamic vinegar from an authentic Italian producer are prone to enjoy added benefits such as:

1. Increase in brand image
Gourmet distributors are an important link in the supply chain that delivers Italian products to end-users around the world. Gourmet food shops forms that next important link from whom end users such as chefs, be it home cooks or executive chefs, source the products you carry. Your company plays that all important role of delivering fine specialty foods from local Italian suppliers to the end user's kitchen, and balsamic vinegar is one of those must-have ingredients for true Italian cuisine. Taking the necessary time and measures to research and select the best range of balsamic vinegar from authentic Italian producers and including them in your offerings can only benefit your brand.


2. Increase in the number of distribution channels for their brands
Distributors of any product who offer a wide variety of brands will attract more buyers and therefore have more distribution channels for the brands they carry. A large variety of Italian balsamic vinegar is available on the market today. Establishing and preserving brand image among high-end gourmet food shops requires that gourmet distributors have on offer not just any vinegar that is tagged as Italian, but rather a range of top of the line Italian vinegar.
High-end gourmet food shops are willing to form partnerships and become a dedicated distribution channel for gourmet distributors who can offer them the variety their customers seek. They too have a vested interest in maintaining their own brand image. As strategic supply partners, clients will always seek out the best distributors with whom they can develop a mutually beneficial relationship that will empower them to deliver improved product offerings to their customers and to gain a competitive advantage.

3. Increased profit margin
One forever mission of companies is that of increasing their turnover. Gourmet distributors who build their reputation as a reputable supplier of authentic Italian balsamic vinegar will attract the attention of high-end gourmet food shops who need to fulfil the demands of their customers. The end result is an increase in your profit margin, which would also correspond to an increase in your distribution channels. Greater demand from end users means greater demand from your distribution channels. The more channels you have, the higher the increase in your profit margin.

4. Becoming a point of reference in the territory
As a gourmet distributor, you become the face of the brands you carry. Supplying the right brands of balsamic vinegar is key in ensuring your company becomes a market leader and a point of reference within the territory. Becoming an authority distributor is an achievement that would gain your company even more publicity and recognition, not just among potential distribution channels, but also top-of-the-line dealers of high-quality food products such as those who carry true balsamic vinegar of Modena.
5. Spreading and maintaining the brand image of a company that deals with high-quality food products
As an established, reputable gourmet distributor, you will enjoy the legacy of being entrusted with the brand image of premium companies that supply high-quality food products. Chances are you may even be sought after by these companies. Being featured as a top gourmet distributor among your channel distributors and within the gourmet food supply chain as a whole will make your job of maintaining the brand image of the companies you represent both challenging and rewarding.

Adding the highest quality Italian balsamic vinegars from select varietals will positively impact your overall business operations. It will take you one step closer to your mission to procure and bring to your supply chain and mass market at large the finest foods, and at the most competitive prices.