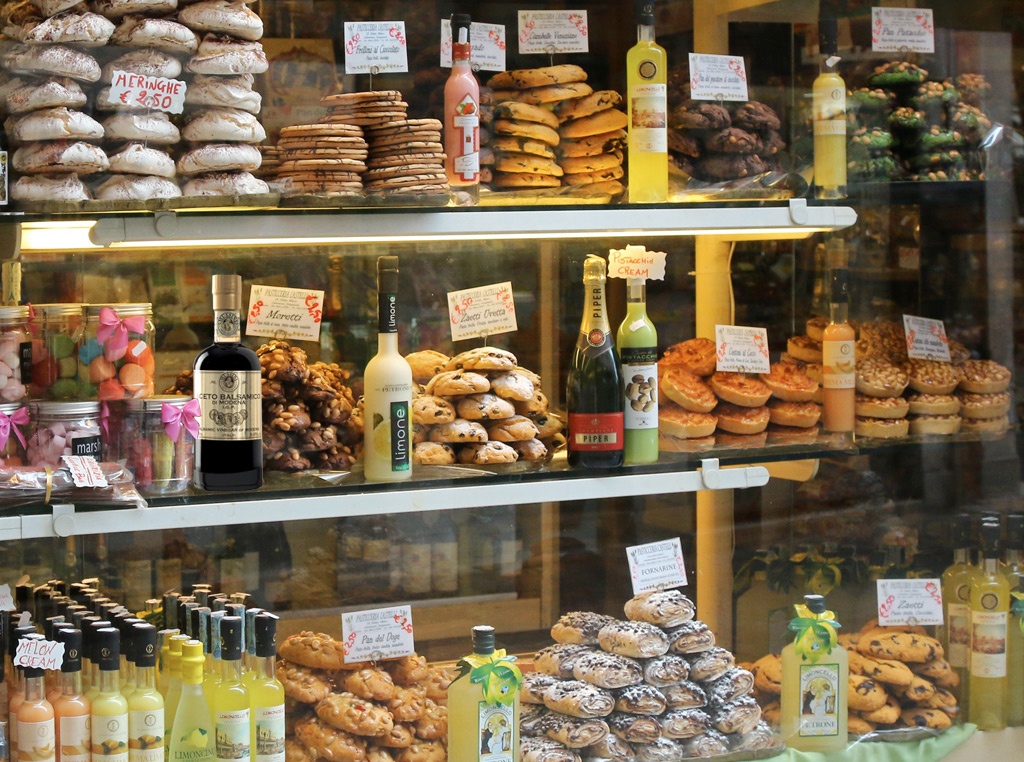 Introduction

Gourmet foods and fine wines make a perfect pair. For people who revel in the sensuous and ethereal tastes of a good assortment of wines, excellent food is a must. When you bring wine together with superior, authentic food products, you can increase sales of both.



The flavors of luxury stimulate the imagination, and the possible combinations are endless. For the most adventurous sorts, you can bring an old idea back into practice: use a favorite and rare condiment as a healthy, out-of-this-world health tonic!

A drink or a condiment?

Did you know that balsamic vinegar from Modena was originally used as a health tonic? Yes indeed, the health properties of this delicacy were renowned in the 11th century. After a wedding or other important event, celebrants would drink to each other's health using the health tonic that we now know as a fine condiment.

Why would you want to drink balsamic? Isn't that something you put in salad dressing? Well, it is tasty in your salad dressing, but an alternative use for real balsamic vinegar from Modena might be to savor it in a glass. Once you have a bottle of this esteemed condiment, you will want to try all the possibilities.

Lately, specialty drinks are everywhere, from chain restaurants to upscale bars. Everyone is looking for the next fabulous mixed drink, and there are some awesome new recipes for balsamic vinegar (only the best!) mixed with Prosecco or even non-alcoholic cocktails for those who abstain. Fancy and unique is all the rage for beverages!

Wine, cheese, and the finest

Part of the atmosphere at fine wine purveyors shops is the exclusivity: vintages with rich history, the story behind different vineyards, the detailed descriptions of the taste attributes of the different wines.

People who have developed a fine palate can taste the subtle differences in many wines, and they revel in the sensuous experience that drinking fine wine brings. They know how to savor the expensive, the exclusive, the rare. They enjoy debating the subtleties of taste and smell.

While drinking wine, it is essential to have little bites to eat. Something tasty and complementary to wine. Cheeses pair well with wine, as does fine bread dipped in olive oil and balsamic vinegar. For the dessert course, you can drizzle balsamic over berries or ice cream.

Many wine shops now offer gourmet appetizers or desserts to pair with the wines. If you are looking to have an exclusive party, you want to serve the best. Because many wine proprietors are so knowledgeable, customers trust their recommendations. Offering beautiful balsamic vinegar with wonderful wines unlocks some fantastic pairing opportunities.

Indeed, the beauty of balsamic vinegar from Modena comes not just from what's inside the bottle, but also from the bottle itself. With the different shapes and sizes of bottles, beautiful labels, and various grades of balsamic vinegar right from the source, you can offer a lovely, varied display to match a refined wine shop.

Health Benefits of both wine and Balsamic Vinegar

It is interesting to note that balsamic vinegar of Modena was originally a medicine. In fact, the name originates from the Latin word balsamam, which means curative or restorative. You can think of it as a balm, something to sooth the body and soul. We now have the science to back up these ancient claims.

With our health-conscious society, the health benefits of balsamic vinegar of Modena can be a delicious bonus. Just like wine, balsamic vinegar helps regulate your blood sugar levels and lowers your cholesterol levels. Studies are showing the amazing health-promoting properties of fine wine and balsamic vinegar: they're both tasty and good.

In addition, The Times of India reports that balsamic vinegar improves your ability to lose weight, helps blood circulation, and improves digestion and immunity. The antioxidants and minerals in balsamic vinegar have a multitude of health benefits.

The acidity of balsamic vinegar is alkalinizing for the body, which is surprising but important in our modern world---our bodies are usually too acidic. Historically, balsamic was used to heal wounds because it is antibacterial, antifungal, and antiviral. Folk medicine also used balsamic vinegar as a pain remedy and to revitalize the body.

Conclusion

Balsamic vinegar from the Modena region of Italy makes a terrific addition to a fine wine selection. Delicious, health-promoting and versatile, beautifully crafted bottles of traditionally produced balsamic are an elixir for the soul, and a fabulous way to add to the offerings anywhere that fine wine is sold.